Argon Laser by Modu-Laser
Modu-Laser Provides the Best Quality Argon Lasers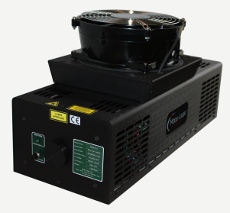 For almost eleven years now, Modu-Laser has provided the laser market with high quality argon lasers, ion lasers, and more. With the desire to improve the laser market, Modu-Laser has made this a prominent point in their business plan. Following are a few key aspects that set Modu-Laser apart from the competition.
Leads the industry in laser delivery times with a standard lead time of 2 – 3 weeks.
Offers customized ion laser solutions to satisfy the unique requirements of OEM manufacturers.
Continuing to expand the range of ion laser product offerings as new market opportunities arise.
Provides the option for a full warranty plan.
Ability to quickly reconfigure a standard product to satisfy your exact requirements in a cost-effective manner.
Argon Laser Uses
Our lasers can be used in a variety of ways and industries. Here are just a few:
Raman Spectroscopy
Research & Development
Education – University level Chemistry & Physics
Flow Cytometery
Inspection Equipment
Image Recording
Wide variety of general scientific applications
At Modu-Laser, we are committed to satisfying our customer's diverse ion laser requirements. We will continue offer quality standard and customized argon ion laser systems at very competitive prices with the industry's best lead times.